2016 Defense An Optical Illusion
October 25th, 2017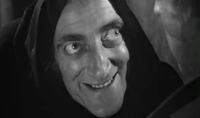 Bucs fans are puzzled and so is Joe. How could one of the better defenses in the NFL go from dominant to a full and complete jailbreak in a matter of months?
Last year after the Atlanta debacle at home, the defense turned in a masterful transformation from turrible to dominant almost overnight. Many thought that would carry over into this season. Instead, the exact opposite has occurred.
How? Why? Well, it seems your eyes fooled you last year. That's the word from data-driven, limousine-ridin', jet-flyin', kiss-stealin', data-analyzin', Bucs-film-studyin' Thomas Bassinger of the Tampa Bay Times.
In a panel discussion on how to fix the Bucs, Bassinger said there is no fix. And in reality, there wasn't one last year, either.
Koetter and Mike Smith have said it themselves, numerous times: These are their guys. That means there's no quick fix coming. Sorry. In the meantime, the only thing we can adjust is our expectations. This is basically the same defense as last season, and while the defense appeared to improve during the second half, that was mostly turnover driven. The defense didn't generate much pressure last season; it's not generating pressure again this season. It allowed too many explosive plays last season; it's allowing too many explosive plays this season. It struggled to contain the run last season; it has allowed 333 rushing yards over its past two games.
Bassinger may be onto something here. The Bucs had 18 turnovers in their last eight games last year, which is damned good. However, the Bucs are doing an OK job of getting turnovers of late, and are still getting run over by opponents. So Joe doesn't know if the entire story can be answered by simply ascribing the improved defense of last year to turnovers.
Joe's not convinced there is an apples-to-apples comparison.