Enter MONDAY'S JoeBucsFan/Hooters Fantasy Football Live Draft Run By The Todd Wright Fantasy Football Podcast
September 1st, 2017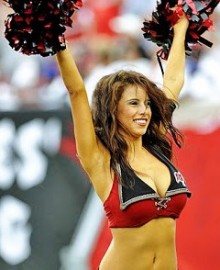 Who wants to play fantasy football Monday evening with Bucs fans and Justin Pawlowski, and attend a very well run draft by Todd Wright at the 4th Street Hooters location in St. Pete?
Draft will kick off no later than 6:45 p.m. and be over within 2 hours. Yes, less than 2 hours.
Free entries kicked off on The Todd Wright Fantasy Football Podcast. Email ToddWrightFantasyFootball@gmail.com with your name and phone number. Invitations/confirmations will wrap up SUNDAY. Also, if you want to bring a friend, make that clear in the email!
Good prizes!