Time To Cut Roberto Aguayo
August 11th, 2017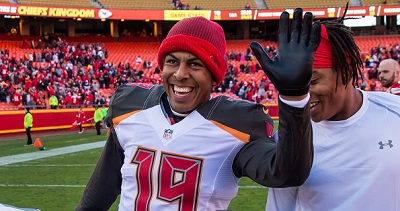 There is nothing left to see. 
This week, winning Bucs head coach Dirk Koetter said the cold reality of the NFL requires kickers to make field goals less than 50 yards. Simple as that, he said.
Koetter didn't mention extra points, but he didn't have to go there. Those are must-haves, as well, even more than the long field goals.
Tonight, Roberto Aguayo missed an extra point against the Bengals in the preseason opener. And as far as Joe is concerned, he should be cut tomorrow.
Everyone associated with the Bucs said Roberto Aguayo's many failures in the kicking game last year were all mental. They said he couldn't be coached up, he just simply had to get his head right.
Well, Aguayo clearly didn't have his head right tonight. No excuses. And the reality is the Bucs coaches have no answers — and they shouldn't have any faith, either.
End it now. Bring in another kicker to compete with Folk.
The football season is about winning games. Aguayo just isn't the guy. He's proven it.