"Tentative"
August 19th, 2017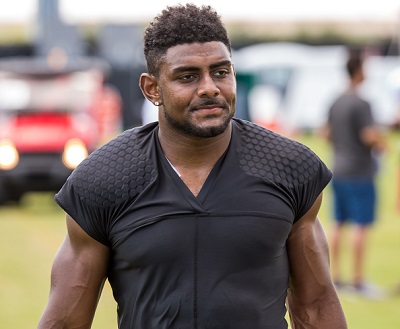 The Buccaneers' rookie running back, fifth-round pick Jeremy McNichols, looked like a rookie on Thursday night in Jacksonville.
Throw on McNichols' college film from Boise State, and that's not what he looked like in the second half versus the Jags.
"Tentative," is how winning head coach Dirk Koetter described him. But Koetter said "reps" are the cure, and Koetter reiterated today that McNichols reminds him of where 2016 undrafted rookie Peyton Barber was at this point last season.
That's actually a good thing. The Bucs have a love affair brewing with Barbers, who has made consistent strides.
After practice today, McNichols said he's moved on from Thursday and is back in his playbook and is just trying to get better each day.
The good news for McNichols is more reps are coming his way. He's the kind of guy who needs can take a lot of steps in the final two preseason games.