Listen To Joe
August 17th, 2017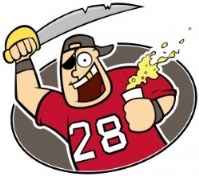 Joe was jaw-jacking on the radio again earlier today.
As you prepare battle stations for tonight's game, help kill time by listening to Joe.
This afternoon, Joe made an appearance on the "Jeff Cameron Show" heard on ESPN Tallahassee. Of course, Cameron wanted to talk America's Quarterback, Pro Bowler Jameis Winston, and his scolding of offensive line camp meat seen on "Hard Knocks" this week. Also, Cameron wanted a general update on the Bucs and what fans might want to watch for tonight as the Bucs play the Jags.
You can listen to (and watch) the segment below.