Fear Them!
June 23rd, 2017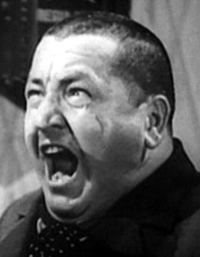 Opponents of the Bucs should be afraid. Very afraid.
Bucky Brooks over at NFL.com decided to do a list (hey, it's summertime, why not?) of the most feared position groups in the NFL. Brooks listed the wide receivers of the Bucs at No. 5.
When the Buccaneers paired one of the best young WR1s in the game with one of the most prolific big-play threats in NFL history, they guaranteed defensive coordinators around the league will hear plenty of frustrating cannon fire when they stand on the sidelines of Raymond James Stadium. The combination of Mike Evans and DeSean Jackson is arguably the best 1-2 punch in the league, with each pass catcher capable of flipping the field with a big play against one-on-one coverage. If opponents attempt to double-team the tandem with Cover 2 or an exotic bracket-coverage combination, the Bucs have a pair of playmaking tight ends (Cameron Brate and first-round pick O.J. Howard) with the athleticism and movement skills to terrorize opponents between the hashes and in the red zone.

With an underrated "chain mover" like Adam Humphries also available to wear out nickel defenders in the slot, the Buccaneers' dynamic receiving corps will allow Jameis Winston to ring up dizzying fantasy numbers as the director of one of the NFL's most explosive offenses.
Joe cannot remember the last time the Bucs had a position group that struck terror into opponents — since the dominating Super Bowl defense.
Just think of how quickly this receiving corps has transformed. Last year, outside of Mike Evans, the only thing the receivers as a group did to scare defenses was causing them to soil their briefs from laughter.
My, what a difference a year can make.