Dirk Koetter Lashes Out At O.J. Howard Critics
May 6th, 2017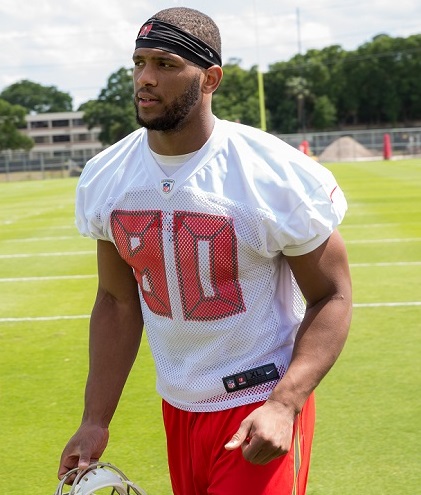 They're tough to find, but there are those who aren't overly impressed by the Buccaneers' first-round pick, tight end O.J. Howard.
Howard was a surprise to have slipped in the first round last week, and Dirk Koetter responded to a common knock on his new toy.
USA Today NFL writer Tom Pelissero interviewed Koetter on SiriusXM NFL Radio recently and explained that he sniffed around to find out why Howard fell.
Pelissero told Koetter what he found and Koetter fired back at the critics.
Tom Pelissero: When you look at O.J., and nothing about his background when I asked people around him how he got to No. 19, there were no big red flags about anything at Alabama. The one thing that did get brought up was, 'How competitive is the guy?' When you evaluate his tape and talk to the kid, which I'm sure you did through the process, Dirk, what did you find out in that regard?

Dirk Koetter: (Laughs) I'll just say anybody that said that, let's see that person line up against him. Let's see how that works out. When I hear people say that, that just makes me laugh. I mean, how competitive? This guy played at Alabama. This guy played his best in the biggest games. He played in the SEC every week, played in national championship games. First off, you can beat up every player in this draft for something. You know, as soon as a team picks a guy, it doesn't have to be our team, the second a team picks a guy a certain percentage of the people out there are going to love the pick and a certain percentage are going to start beatin' him him up. That one's a funny one to me. O.J. is one of the cleanest players in the draft.
Classic Koetter answer right there. The Stick Carriers, the legions who know live their lives based on their head coach's mantra, will love that one.
Koetter added that Howard "was way, way, way up our board as far as offensive players go."
As a rare dual-threat tight end, a guy who blocks like a beast and can stretch a defense, it's hard to believe Howard somehow is lacking competitive fire. Still, he, like every rookie, has to prove what he has with the big boys of the NFL.