Report: Glennon Prefers Chicago — And They Want Him
March 7th, 2017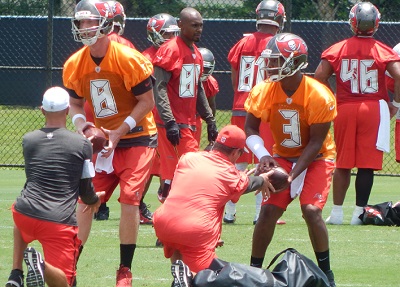 Joe presumes there's an underlying sadness in Chicago among fans of one of America's most storied football franchises, the 98 year old Bears.
Nothing against Mike Glennon, but Bears fans learned in a more official capacity today that their team wants Glennon to lead them to the promised land. Would that inspire you?
It's all over NFL Network. Insider reporter Ian Rapoport, who has a league-sponsored pipeline to every general manager, says the Bears will attack Glennon when the "tampering period" begins and Chicago is where Glennon wants to be.
This is such a pretty marriage. It almost reminds Joe of when Lovie Smith wedded himself to Josh McCown.
Yes, Joe's being a wiseass. Joe sincerely wishes Glennon well.
Are the Bears really going to cough around $14 million a year for Glennon, as has been rumored? (Joe would presume a two-year contract.) That's still hard to believe, but it's sort of the NFL reality for starting quarterbacks.
As Joe wrote the other day, Glennon in Chicago could set up quite an embarrassment for Lovie Smith, who twice benched Glennon and was fired by the Bears.
Also, the Bears play in Tampa in 2017. Joe would love to see that game open the Monday Night Football season.