Legal Tampering Reports (Open Thread)
March 9th, 2017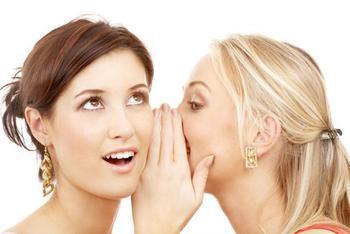 UPDATED 12:05 p.m. – Legal free agency tampering is here!
The real free agency dinner bell rings at 4 p.m.. but teams are negotiating with agents since Tuesday, hence all the reports.
Joe will keep this post near the top of the home page to update various rumors of the Bucs and potential free agent targets. So hit that F5 button early and often.
Thursday: 12:05 p.m. Chris Mortensen of ESPN says Calais Campbell is telling the Broncos he'll play for less than the $14 million the Jaguars are offering him. … Clock is ticking.
Thursday: 11:59 a.m. ESPN says it's Ted Ginn to the Saints. Joe is hunting for Tums. Man, he would have looked good in Tampa as a returner/depth receiver.
Thursday: 11:14 a.m. – Jenna Laine says the Bucs remain in the hunt for Redkins' 29-year-old defensive tackle Chris Baker.
Thursday: 9:50 a.m. – It's the Browns for receiver Kenny Britt, per ESPN, at $8 million per season.
Thursday: 7:50 a.m. NFL Network reports it will be a three-year deal for Glennon for $43.5 million (no guaranteed $ reported yet) and the Bears will still draft a quarterback this year.
Thursday: 6:45 a.m. It will be the Jaguars for monster defensive end/defensive tackle Calais Campbell, per NFL Network.
Thursday: 6:43 a.m. – Cardinals safety Tony Jefferson will sign with the Ravens, per NFL Network, shunning the Browns, who were in pursuit.
Thursday: 3:18 a.m. Per Vic Tafur of the San Francisco Chronicle reports the Raiders have no plans to bring back running back Latavius Murray.
Wednesday: 7:44 p.m. NFL Network is reporting beastly, big-hitting safety Tony Jefferson is getting big money tossed at him by the Browns. Ravens also in the mix.
Wednesday: 5:42 p.m. Free agent wide receiver Terrelle Pryor added "Browns" to his Twitter bio. Yes, in the Information Age of the 21st century, this is news.
Wednesday: 4:32 p.m. ESPN reports veteran receiver Brandon LaFell will re-sign with the Bengals. Joe considered him an option for the Bucs.
Wednesday: 4:30 p.m. DeSean Jackson is torturing fans on Instagram posting a graphic that reads, "Heading 2 …"
Wednesday: 3:50 p.m. Elvis Dumervil is on the street, a cap casualty in Baltimore. He only had three sacks last year. His Twitter profile reads, "Who needs a pass rusher?"
Wednesday: 3:40 p.m. Falcons Pro Bowl fullback Patrick DiMarco is headed to Buffalo on the cheap. Bucs could have used him.
Wednesday: 2:47 p.m. Heavy metal headbanging Jason La Canfora of CBS Sports said Dolphins are making a major push to keep Kenny Stills.
Wednesday: 1:52 p.m. The Associated Press says quarterback Brian Hoyer's camp is in discussions with the Bills for a backup job. After the Bucs were willing to drop a fortune on Mike Glennon, who allegedly is heading to Chicago, Joe was thinking Hoyer might be a backup target in the $5 million-per-year range.
Wednesday – 1:48 p.m. Bleacher report scribe and Hall of Fame voter Jason Cole Tweets that Dontari Poe, the Chiefs' defensive tackle, isn't impressed by the market for him and would consider a one-year prove it deal so he can hit a payday in 2018.
Wednesday – 1:43 p.m. SiriusXM NFL Radio says Adrian Peterson wants to take his time. Possible are Oakland, Seattle, New England, Detroit, Green Bay and the Vikings. … Why New England would dump LeGarrette Blount after a superstar season in favor of Peterson is a mystery.
Wednesday – 1:40 p.m. NFL Network reports the Jaguars are hunting guard Kevin Zeitler, cornerback AJ Bouye (see story linking him to Bucs on home page), DT/DE Calais Campbell and safety Barry Church.
Wednesday – 1:03 p.m. Per D. Orlando Ledbetter, the Falcons beat writer, Atlanta slapped a 2nd-round tender on restricted free agent receiver Taylor Gabriel. Would the Bucs make a power play to pry him away? Bucs would have to exceed the $2.8 million the Falcons are paying, Atlanta would have to pass on matching the Bucs' offer, and Tampa Bay would have to cough up that second-rounder.
Wednesday – 11:20 a.m. — Chris Mortensen reports Pierre Garçon will sign with the Niners for a whopping $16 million in the first year of his new deal!!!
Wednesday – 10:44 a.m. — ESPN's Jenna Laine says Bucs are interested in Cowboys safety J.J. Wilcox. The former Cowboys third-round pick in 2013 lost his starting job last season.
Wednesday – 9:38 a.m. – Brandon Marshall, per BSPN, has a new two-year deal with the New York Giants. Man, he would have looked good in Pewter.
Wednesday – 9:31 a.m.: NFL Network/CBS reporter Stacey Dales says the Raiders and Seahawks are deeply sniffing Adrian Peterson. ProFootballTalk.com counters, saying Peterson is not currently under consideration by the Seahawks but that could change.
Wednesday 7:49 a.m.: per ESPN, Josh McCown is the new apple of Jerry Jones' eye, .
Wednesday, 7:07 a.m.: Per Ian Rapoport of NFL Network, the 49ers are going after Pierre Garçon.
Tuesday: 9:39 p.m.: Michael DiRocco of BSPN reports the Bucs are among five teams linked to Houston CB A.J. Bouye.
Tuesday: 9:35 p.m.: Jenna Laine of ESPN reports Jacquizz Rodgers is expected to re-sign with Bucs.
Tuesday: 3:50 p.m.: Darryl Slater of NJ.com reports the Jets are backing out of the race to sign Mike Glennon.
Tuesday: 3:42 p.m.: Ian Rapoport of NFL Network suggested no team has more interest in DeSean Jackson than the Bucs.
Tuesday: 2:56 p.m.: Jenna Laine of ESPN reports defensive end Howard Jones is a free man and is no longer with the Bucs, but the team still could bring him back.
Tuesday: 1:52 p.m.: Bears beat writer Adam Jahns reports Raiders free agent receiver Andre Holmes is getting interest from the 49ers, Raiders and Lions as interested. Joe likes Holmes a lot for depth.
Tuesday: 1:35 p.m. ProFootballTalk.com says the Cowboys are chasing Rams 1,000-yard receiver Kenny Britt. He might have been a Plan C option for the Bucs.
Tuesday: 1:01 p.m. NFL Network's Ian Rapoport reports the Bucs are going all-in, "strong push" for DeSean Jackson, but they will have serious competition.
Tuesday: 12:56 p.m.: Bucs beat woman Jenna Laine of ESPN reports six teams are chasing Russell Shepard in free agency. Yes, that Shepard, our Shepard, special teams stud/barely-marginal receiver.
Tuesday: 12:29 p.m.: The Niners released WR Torrey Smith, who has a load of experience (266 career catches) and is still just 27 years old. Maybe, keyword maybe, he is a fit for the Bucs if they strikeout elsewhere.
Monday, 8:10 p.m.: Per Redskins TV guy Lake Lewis of RedskinsWire, wide receiver DeSean Jackson plans to fly to Tampa "midweek" to talk turkey and maybe stick around.:42