Tankjob May Have Begun Sooner
January 26th, 2017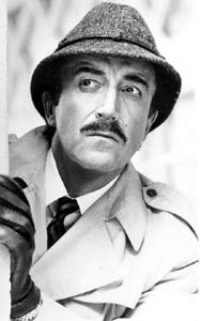 The resurrection of the nightmare of not re-signing defensive end Michael Bennett got Joe thinking.
That was after Joe cleaned up the mess from Frisbee'ing a bowl of corn flakes across the kitchen and punching the refrigerator.
The idiotic failure with Bennett unearthed all the personnel gaffes the Bucs made before AC/DC-loving general manager Jason Licht began throwing his muscle around One Buc Palace and wrested control of football transactions from lazy Lovie Smith.
We all remember what some (rightly) considered a tankjob against the Saints to end the 2014 season, thus claiming victory in the Chase for Jameis. It was a move Joe applauded then along with right-thinking Bucs fans.
In retrospect, the tankjob began sooner, thanks to Lovie.
Think about it: If you woke up a drunk passed out on the sidewalks of Ybor City, not even in his foggy inebriation would he be intoxicated enough to run off a Hall of Fame cornerback in his prime, Darrelle Revis, plus a durable and future anchor of one of the NFL's top offensive lines in Oakland, left tackle Donald Penn, trade a young, solid starting center who could also play guard, 2017 Pro Bowler Jeremy Zuttah, and sign a journeyman stiff of a quarterback in Stewart McClown.
It is almost beyond Joe's compression someone could make so many harebrained mistakes in a handful of months, let alone someone getting paid some $4 million a year.
(If the guy paid $4 million a year actually thought all of the aforementioned transactions were good moves, it is the NFL version of the Lufthansa Heist. A football rip-off of the highest order.)
The more Joe thinks about it, the tankjob didn't begin during the season-ending Saints loss in 2014, the tankjob to win the Chase for Jameis began in the winter 2014.