Gameday Tampa Bay!
December 24th, 2016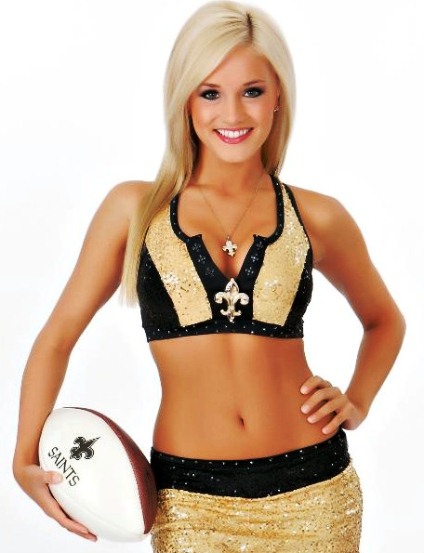 Game 15
Bucs (8-6) at Saints (6-8)
Kickoff: 4:25 p.m.
TV: WTVT-TV Channel 13., DirecTV Channel 713
Radio: Buccaneers Radio Network (WDAE-AM 620 and WFUS-FM 103.5 in Tampa-St.Petersburg region); SiriusXM Channel 137.
Weather: There is no tailgating experience in the NFL quite like the French Quarter and while the game will be played in a dome and most of the tailgating will be done in a bar, it should be perfect weather to bounce from one Bourbon Street watering hole to the next. Temperatures, per AccuWeather.com, should be in the low 70s to start the late morning and the mid-70s by kickoff. When the game ends and folks are hobbling back to the French Quarter, temps should be in the mid-60s. Po-boys, Bloody Marys, gumbo, jambalaya and the Bucs. You simply cannot go wrong with that combination.
Odds: Per FootballLocks.com, Saints -3.5.
Outlook: Want a must-win game? You are staring at one. If the Bucs lose today, they are damned near sh!t out of luck. Oh, the Bucs could still make it into the playoff with a loss today. But damned near everything would have to fall their way. There are all sorts of "musts" in this game. Quarterback: America's Quarterback, Pro Bowler Jameis Winston, must have his head screwed on right to start the game. No more WWE-hollering and preening before the game, please. If the Bucs cannot get up for this type of a game, then nothing will get them to. So the pregame histrionics can be put aside. Keep your head in the game. Emotions cannot get the best of Jameis early on. No headbutting! Keep your head in the game and execute. Running game: Will the Muscle Hamster of 2012 and 2015 please report to the Mercedes Benz Superdome? Team needs you. It's about time for the running back who had $8 million dropped in his lap by Team Glazer dropped for the 2016 season to show up. Doug Martin is giving good effort and blocking reasonably well and, at times, crushing pass rushers. But the Bucs have proven this season you can find dudes hanging drywall for 1/10 the price to run for 2.9 yards a carry. Blame the offensive line all you wish but Joe can assure you Team Glazer is none too pleased paying top dollar for low-rung production. Team Glazer could have easily let Martin walk and saved all sorts of loot and got just as good or better results than what Martin has strung together this year behind the very same offensive line. Defense: You balled out like no other two weeks ago to choke out Drew Brees. Sadly, the Bucs may need an even better effort today. The team needs you. Yes, this is a must game and unless the Bucs take care of the musts listed above, playoff dreams may be just that.
Trinkets: The Saints lead the NFL in total offense with 423.3 yards per game. … The Saints also lead the NFL in passing yardage per game at 317.1 yards. … The Saints are second in the NFL in points scored averaging 29 points a game. … New Orleans is 31st in the NFL in pass defense coughing up 271.2 yards a game through the air. … Despite the Bucs seemingly turning things around on offense, it doesn't show statistically. The Bucs are 24th in rushing defense allowing 116 yards per contest. Tampa Bay is 23rd in overall defense allowing 366.8 yards a game. … The Bucs are tied for 11th in the NFL in turnover margin at +3. … Tampa Bay has 33 sacks, good enough for 11th-best in the league. … Saints WR Brandin Cooks needs 44 receiving yards to be the first Saints receiver to have consecutive 1,100-yard seasons since Marques Colston (2011-12). … RB Mark Ingram is No. 2 in the NFL in yards per carry at 5.09. … DE Cameron Jordan has 45.5 sacks, No. 9 in Saints history. … In their last meeting, the Bucs snapped a seven-game streak with QB Drew Brees throwing for a 70 percent completion percentage or better. … WR Mike Evans is entering some sick territory. He currently has 3,416 yards receiving in his first three seasons in the NFL, good enough for eighth in that category since the merger. Others ahead of Evans? Try Randy Moss, Odell Beckham Jr., A.J. Green, Torry Holt, Jerry Rice and John Jefferson. … MLB Kwon Alexander's 21 tackles last week was the most by a Bucs linebacker since 1994. The next two linebackers? Derrick Brooks and Hardy Nickerson. … QB Jameis Winston is tied for seventh in the NFL in touchdown passes (25). … CB Brent Grimes is tied with Casey Hayward for the NFL lead in passes defended.