Gameday Tampa Bay!
December 4th, 2016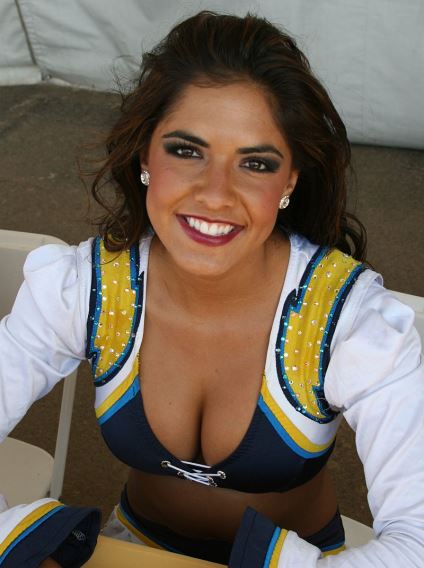 Game 12
Bucs (6-5) at Chargers (5-6)
Kickoff: 4:25 p.m.
TV: WTVT-TV Channel 13; DirecTV Channel 716.
Radio: Buccaneers Radio Network (WDAE-AM 620 and WFUS-FM 103.5 in Tampa-St.Petersburg region); SiriusXM Channel 145.
Weather: Joe fully understands why folks might want to live in San Diego. The days are just about perfect and the evenings are just enough to wear a windbreaker. And this is winter! Joe arrived Friday and still hasn't seen a cloud. Per AccuWeather.com, this postcard-like weather should continue. Tailgaters will be treated to temperatures in the high 60s and the weather should top out at 70 by kickoff. By the end of the game, it should be in the mid-60s. Fairly solid football weather.
Odds: Per FootballLocks.com, Chargers -3.5.
Outlook So the Bucs stunned the Chiefs. Then followed that up by shocking the world with a beatdown of the Seahawks. Fluke or pattern? We will find out early this evening. If the Bucs are who we think they could be, then they should win a game on the road against a beatable team. Yes, Joe's been hearing from many fans and listening to business partners, but damn, don't the Chargers have a losing record? Yes they do. So let's stop making these guys out to be Tom Landry's Cowboys. The Chargers are in last place for a reason. Sure, Philip Rivers is dangerous. He's not Tom Brady. Joe is not saying the Chargers are outright trash like the Browns, but dang, if you are a team that has proven to beat two NFL powerhouses back-to-back, one a Super Bowl favorite by many, then this game today is winnable. It won't be easy. But if the Bucs can go on the road and win a game in perhaps one of the most hostile environments in the NFL (Kansas City), then they should be able to go into a dump of a stadium and play beneath clear blue skies and gentle breezes of the Pacific Coast and beat the Chargers, Rivers or not. A loss today and the Bucs' playoff hopes take a major hit. For the Bucs to win this game, the team has to get the ground game going. Rivers cannot beat a defense if he doesn't have the ball. If Doug Martin is not running well, then it's time for Jacquizz Rodgers (if he is active — won't know until just prior to 3 p.m. eastern) or Peyton Barber. Yes, the Chargers have won four of their last six games. Time to make it four of their last seven and become a legitimate playoff contender.
Trinkets: San Diego averages 28.4 points a game, fourth-best in the league. … Five times this season the Chargers have hung 30 points on an opponent. Only Atlanta, New Orleans and Oakland have had more 30-point games. … San Diego is the lone NFL team to force a takeaway in each game. Last week they had four against Houston. … The Chargers have scored defensive touchdowns in three games in 2016. This century, the Chargers are 25-17 when scoring defensive touchdowns. … Shockingly, the Bucs are 10th in the NFL in sacks with 27. … Largely due to a flurry of takeaways the past few games, the Bucs are now +2 in turnovers, 14th in the NFL. … The rush defense of Tampa Bay has plummeted recently dropping to 22nd in the league allowing 115.8 yards a game. … The passing defense of the Bucs is in the middle of the pack at No. 17 giving up 253.5 passing yards a week. … Chargers QB Philip Rivers needs 37 yards passing to pass Drew Bledsoe (44,611) for 12th all-time. … RB Melvin Gordon leads the Chargers with nine rushing touchdowns. His 11 touchdowns total (two receiving) are fourth-best in the NFL. … WR Tyrell Williams has a touchdown catch in his last three games. He leads the Chargers with a 15.5-yard receiving average and his 10 catches of 25 yards or longer is tied for second-most in the NFL. … CB Casey Hayward has tied his career high and he leads the NFL with six interceptions. … DE Melvin Ingram leads the Chargers with six sacks. …  This surprised Joe but maybe it should not have: RB Jacquizz Rodgers leads the Bucs with 393 yards rushing. … WR Mike Evans isn't yet finished with his third season and he is already nine touchdown catches away from tying Jimmie Giles for the franchise record of 34. Evans currently has 25 touchdown catches in his career. … QB Jameis Winston needs six TD passes in the next five games to set the franchise record at 28. …  If DE Noah Spence can get two sacks today, he will tie Adrian Clayborn for second-most sacks for a Bucs rookie (7.5). DT Gerald McCoy is tied with Aaron Donald for most sacks by a defensive tackle (six).