Bucs At Chargers, Open Thread
December 4th, 2016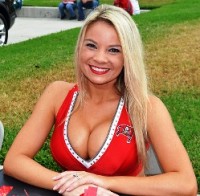 Are the Bucs pretenders? We'll know after this game at "The Q," as its known in San Diego, Qualcomm Stadium.
Beat the Chargers and the Bucs are on a four-game winning streak with a 7-5 record on their way home to face the Saints. A loss, and Tampa Bay comes home 6-6 trying regroup and salvage a winning season down the stretch.
React with fans all game long in the comments section right here!!
And come back for Joe's savage postgame coverage live from the locker room.