"It Vibrates You"
November 17th, 2016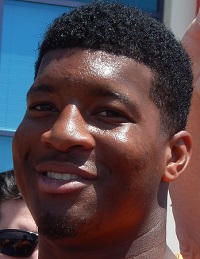 It won't just be the Chiefs' savage pass rush shaking America's Quarterback, Jameis Winston, in Kansas City on Sunday.
It'll be Arrowhead Stadium itself.
Those who have listened to the Ira Kaufman Podcast today know all about beastly Chiefs pass rusher Dee Ford, who has 10 sacks this season and 14 in his past 13 games. There's also a neat new feature on Ford on the official Chiefs website.
Joe's trembling at the thought of stud Justin Houston returning Sunday — that's the plan in K.C. — to supplement the already nasty Chiefs pass rush.
But there's also that stadium. Ford himself gave a taste of what it will mean for Jameis.
On Sunday afternoon, Ford and the Chiefs defense welcome quarterback Jameis Winston and the Tampa Bay Buccaneers to Arrowhead Stadium, where the Chiefs haven't lost in more than 400 days.

"That crowd, when they get loud, it vibrates you," Ford explained. "I feel bad for the opposing offenses. It's a little hard for us because it's so loud, we can't really communicate, but that's a good thing—if we're all out of whack. I guarantee you if we can't communicate, the offense can't communicate.

"You just look at [the offensive players'] body language. When everything gets erratic and they're looking for the plays, it's beautiful."
The last time the Bucs played in Arrowhead (2008) the Chiefs were bad and there were at least 10,000 empty seats. Now, the Chiefs are 7-2 and the best home team in the NFL for the past few seasons.
Joe sure hopes the raucous atmosphere doesn't get Jameis overly amped up and sloppy with the football.