Blues By The Numbers
November 1st, 2016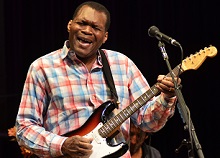 Joe will give you a standing ovation if you know what the record 34-21-1 represents.
It is relevant data to Buccaneers fans. 
Ok, no more suspense.
Combined, NFC teams not named "Buccaneers" are 34-21-1 in home games played this season. The Bucs are winless at home, 0-3, the only NFC team lacking a home victory. And everyone knows the Bucs are 3-16 at home since Greg Schiano left the building.
Joe felt the need to share this data because it really drives home how ridiculous — and nearly impossible it is — to have a 3-16 stretch at home.
The expansion Buccaneers, winless in their inaugural 1976 season, opened with a 2-17 home record. And they didn't have the benefit of modern free agency to bolster their rosters back in the '70s.
That's how bad things have gotten.
The home disadvantage must change in a hurry. A loss Thursday to Falcons would be catastrophic to the Bucs' playoff dreams.