Aguayo Is Out Of The Cellar
November 22nd, 2016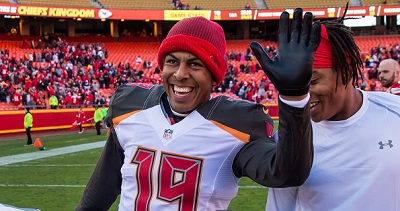 You can call Roberto Aguayo the worst kicker in the NFL, but you'd be wrong.
Aguayo's rise from the NFL outhouse is official. Through Week 11 of the NFL season, five kickers leaguewide have missed three or more extra points. Aguayo has only missed two.
On the field goal front, two NFL kickers have missed twice from between 30 and 39 yards. Aguayo has only missed once from that distance. (22 full-time kickers are perfect from that distance).
Aguayo is perfect in field goals under 30 yards and his 50 percent rate from 40 to 49 is second worst in the NFL.
The point is Aguayo had dug himself out of the NFL cellar in a hurry.
With a solid finish, Aguayo might actually end up having an average year by NFL standards. That would be something to build on for the 22-year-old.