TV Map For Broncos-Bucs
October 1st, 2016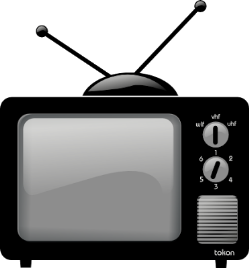 It's Week 4 in the National Football League and Joe breaks out the map showing where you can watch the Bucs — for those who don't like bars and those unlucky, unfortunate souls without NFL Sunday Ticket, the greatest invention since the beer bottle opener.
Sunday's game with the Broncos will be broadcast free via CBS over-the-air affiliates.
Holy smoke! It appears a good chunk of the country will get the Bucs hosting the Broncos. Much of the mountain west, the plains states as well as most of Florida, New York City, Chicago, Detroit and Atlanta will get the game free. Can't remember the last time that has happened.
As always, TV map courtesy of the506.com.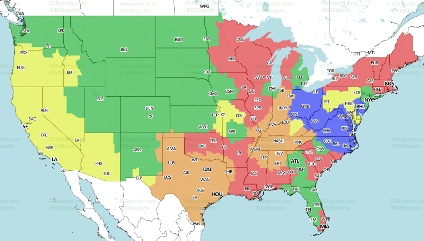 Red: Buffalo at New England.
Purple: Cleveland at Washington
Yellow: Oakland at Baltimore
Brown: Tennessee at Houston
Green: Denver at Tampa Bay