Seeing Ghosts
October 7th, 2016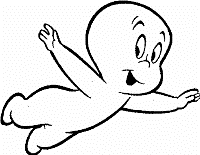 Yeah, yeah, yeah. Jameis is throwing picks. He has eight. One more than this time last year.
Bucs coach Dirk Koetter said he was "very concerned" over the picks. Fans are up in arms. The Bucs are 1-3 and on the cusp of going full-blown draft mode in October. Again.
Why is Jameis having a sophomore slump? It happens, said former NFL quarterback Jim Miller. In fact, he believes Jameis is seeing ghosts.
In a panel discussion on quarterbacks on Pat Kirwan's fantastic site, Real Football Network, former NFL defensive coordinator Greg Robinson, Kirwan and Miller discuss the quarterback sophomore slump. Miller believes it will be midseason before Jameis snaps out of it.
You can see the full discussion below. The Jameis chatter begins at the 5:00 mark.