Rick Stroud, Tom Jones Dumped From WDAE
October 8th, 2016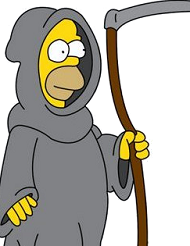 The ever-changing and ever-shrinking world of Tampa Bay sports media, especially Bucs-focused media, had the earth shaken beneath it yesterday.
Some are cheering. Some are crying.
That's just how it is when celebrities are axed.
Longtime Tampa Bay Times Bucs beat writer Rick Stroud and Joe-loathing columnist Tom Jones were dumped from their WDAE-AM 620 morning show yesterday. The duo had a 6 a.m. to 9 a.m. show on the Buccaneers' flagship station since 2012.
They'll now be replaced by the well known national whining from BSPN, the Mike & Mike Show. (For those wondering, this does not affect Joe's morning routine, as Joe is glued daily to PFT Live with Mike Florio on WHBO-AM 1040, or on NBCSportsRadio.com.)
For Bucs fans, the ousting of Jones and Stroud further cuts coverage of the team. Obviously, Stroud is a knowledgeable voice and talked plenty about the Bucs daily. Mike & Mike will stick to the BSPN hot topics, which rarely include Tampa Bay.
iHeartMedia, which owns WDAE-AM 620, has been struggling financially to the tune of a debt load of $20 billion. Yes, billion. So cost-cutting like dumping Stroud and Jones is no surprise.
In recent years, the Lakeland Ledger, Bradenton Herald, Sarasota Herald-Tribune and Orlando Sentinel all stopped covering the Bucs beat daily. The Tampa Tribune was dissolved, Pewter Report folded its magazine, and sports radio 98.7 FM was shut down.
Don't worry. Joe is here for you.