The Nation Gives A Finger To The Bucs
October 12th, 2016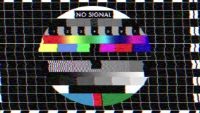 Joe is just going to guess Disney executives will want to jump out a skyscraper window next spring when the NFL announces its 2017 schedule, if the BSPN outfit is forced to broadcast another Bucs game.
Bucs fans often bark at their bartenders because the Bucs are never on national TV. Well, sadly, here is why: The nation, as a whole, has no use for the Bucs.
Not even with America's Quarterback, Pro Bowler Jameis Winston. That's how irrelevant the Bucs are to the masses.
Monday night in Charlotte facing the Cam Newton-less, Stinking Panthers, both teams were 1-3. America voted in droves with their remotes they had no use for the game, Twittered Andy Karp of SportsBusiness Daily.
ESPN's 6.5 overnight for Buccaneers-Panthers last night is network's lowest Week 5 "MNF" rating since acquiring rights prior to 2006 season

— Austin Karp (@AustinKarp) October 11, 2016
To put this into perspective, BSPN/Mouse Outfit shelled out $1.9 billion to the NFL for Monday Night Football rights (and use of NFL properties). The current contract runs through 2021.
So, until the Bucs start winning, and winning big, it is safe to assume BSPN/Disney wants no part of the Bucs in any way.
On the other hand, BSPN is more than willing to force its hand and assault innocent local morning drivetime radio listeners with non-stop Yankees/Red Sox/Belicheats/Jets/NBA/international kickball/WNBA/David Ortiz verbal fellatio.