Gameday Tampa Bay!
October 23rd, 2016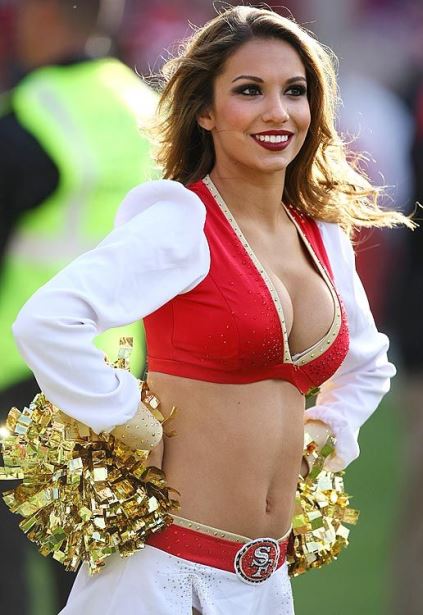 Game 6
Bucs at 49ers
Kickoff: 4 p.m.
TV: WTVT-TV Channel 13;  DirecTV Channel 714.
Radio: Buccaneers Radio Network (WDAE-AM 620 and WFUS-FM 103.5 in Tampa-St.Petersburg region); SiriusXM Channel 83 .
Weather: Not bad football weather on the left coast. Per AccuWeather.com, tailgaters will enjoy mid- to upper-60s under party sunny skies. Temperature at kickoff is expected to be 72 degrees and should hold steady through the end of the game under bright California sunshine.
Odds: Per FootballLocks.com, Stinking 49ers -1.
Outlook: If the Bucs can't win this game, it is beyond shameful and time for a complete and total overhaul of this roster. The 49ers are garbage. No defense. No running attack. Joke of a passing attack. Their only "weapon" is Sideshow Bob and his feet. When you have to rely on a guy who couldn't beat out Blaine Gabbert for a starting gig, Joe doesn't know what to say. The Bucs should have their way with the 49ers if this team thinks it can make a wild card push. If the Bucs lose this game, then Joe is of the mind that the roster must be gutted of damn near any player that came before Lovie Smith (not all, but most). Just the thought of losing to this schlock team makes Joe want to start throwing down cheap whiskey already.
Trinkets: The 49ers rank last in the NFL in total offense (292 yards a game) and rush defense (174 yards allowed a game). … San Francisco is also 31st in the NFL in points allowed per game (30.8). … The 49ers are fifth in rushing offense (123 yards a game). … The Bucs are tied for 26th in points scored per game (18.8). … The Bucs are 27th in rushing yards a game (88.6) and points allowed a game (28.4). … SOS, the Bucs are tied at 25th in the NFL in sacks (9).  The Bucs are second in the NFL in third down defense, limiting opponents to a 31.1 conversion percentage. … San Francisco LB Ahmad Brooks has a solid history against the Bucs. In his first NFL start as a member of the Bengals in 2006, Brooks had 14 tackles. … In a beatdown of the Bucs in 2013, QB Sideshow Bob completed 19 of 29 attempts for 203 yards and two touchdowns while running for 42 yards. … In a chain-whipping of the Bucs while playing for the Crows in 2014, now-injured WR Torrey Smith had four catches for 51 yards and two touchdowns. He leads the NFL the past two seasons with an average of 18.8 yards a catch. … SS Antoine Bethea has the most tackles for a defensive back since the start of the 2006 season (973). …   Tampa Bay CB Brent Grimes has the third-most picks in the NFL since 2013 (14). … With the game-winning drive against Carolina on Monday Night Football, America's Quarterback, Pro Bowler Jameis Winston, now has four game-winning drives in his young  NFL career. … With 30 carries at Carolina, RB Jacquizz Rodgers had the second-most carries in a game this season. … WR Mike Evans is fifth in the NFL in touchdown receptions (four) and sixth in the NFL in receptions per game (6.4). … MLB Kwon Alexander is eighth in the NFL in solo tackles (37).