Chickens Coming Home To Roost
October 30th, 2016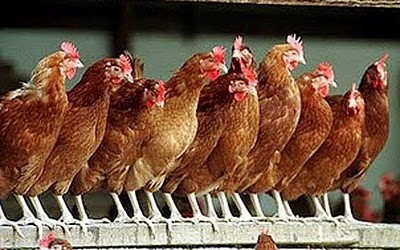 Joe hates to go all rearview mirror here, but the Bucs paved the way for this to happen.
All offseason Joe begged, pleaded, prayed that Bucs AC/DC-loving general manager Jason Licht would go out and get America's Quarterback, Pro Bowler Jameis Winston, some weapons at receiver.
After the 2015 season, the Bucs had erratic yet surpremely talented Mike Evans (who is having a Pro Bowl-type year), 33-year old bad knees Vincent Jackson, Louis Murphy coming off major knee surgery, largely untested Rudy Humphries, misplaced Calgary Stampeder Donteea Dye, special teams specialist Russell Shepard and @AfroBlunder Kenny Bell.
Joe all but lit candles hoping Licht would see the light and get a receiver.
Nope, all good. That was, until the 2016 season started.
Yes, Evans has been the story of the year for the Bucs. He's playing great. After that, this team's passing attack has run off the Howard Frankland Bridge.
Jackson suffered a knee injury and is likely done with the Bucs for good. Murphy just recently resumed practicing before he had a setback. Shepard suffered an injury today. Bell was rung and released and Dye has been cut twice but has returned to the practice squad. The Bucs can't seem to get rid of him.
So if Shepard cannot play Thursday, the Bucs are looking at Evans (who will likely be triple-teamed), invisible Cecil Shorts, Rudy, who cannot stretch the field, and possibly Freddie Martino and his Band of Renown straight from the velvet-lined lounge of the trendy Vero Beach Ramada Inn.
Hell, even after the game today, Dirk Koetter admitted he went turtle on the final drive of regulation largely because the offense couldn't do squat largely in the fourth quarter. And a big reason for that was Oakland smothered Evans because they weren't frightened by anyone else.
Naw, man. The Bucs couldn't have used a dependable reserve wide receiver, a seasoned veteran who had proven to produce in the NFL.
Chickens are coming home to roost, just when it appeared the Bucs could have made a rare run at first place.
Talk about egg on the face.