PODCAST: Reality Setting In
September 26th, 2016
Podcast: Play in new window | Download | Embed
Subscribe: RSS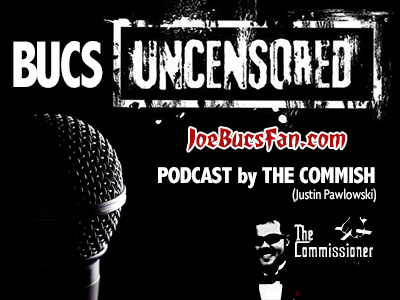 Click the links below to listen, or to download.
As angry as he's been in years, The Commish serves up his very detailed and emotional reaction to the Bucs' trainwreck against the Rams. (Podcast is PG-13.)
Joe hopes you enjoy the Monday, Wednesday and Saturday fun from "The Commish," Justin Pawlowski. (@CommishOnline) The former voice on the Buccaneers Radio Network, WDAE-AM 620, Scout.com and 98.7 FM now has a new home to share his unbridled and intelligent brand of Bucs analysis.
PRESENTED BY