It's Not Working
September 25th, 2016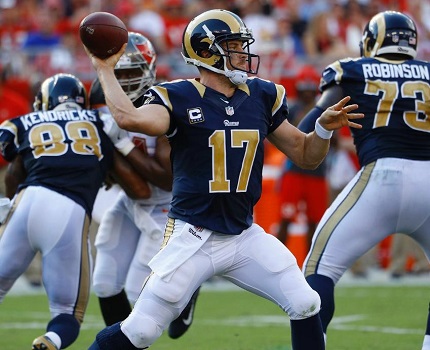 The Mike Smith defense isn't working.
Joe doesn't know how else to say it. It's damn ugly.
The pass rush is inconsequential, and the blitzes are failing.
The Buccaneers' talent upgrade in the secondary isn't showing up in the box score. Maybe that's not surprising because it's the returning safeties who are getting burned week after week. Today was Keith Tandy's afternoon the Hall of Shame.
The Rams might have as bad an offense as the Bucs will face this season. And they just torched the Bucs.
Los Angeles grinded out 137 yards on 33 carries, and Case Keenum wasn't rattled by the Bucs — or by the drops his receivers made.
That final touchdown call, with Case Keenum throwing deep on 3rd-and-2, was brilliant, but also an indictment of Smith, too. There was zero fear of the blitz Smith called. Brent Grimes was toss aside like a ragdoll.
It's only three games, and there are notable injuries, but Smith has a long way to go.
Joe likes Smith, but remember, Joe lobbied for Jim Schwartz to take over the Bucs' defense. Just look at what he's doing for the 3-0 Eagles.