Washington 20, Bucs 13
August 31st, 2016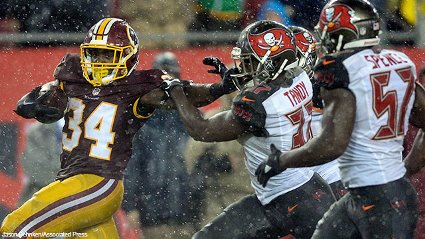 The preseason has mercifully come to an end.
In a battle of mostly stiffs and underperforming NFL players, the Redskins scrubs outlasted the Bucs benchwarmers. This was some ugly football befit of the weather.
Quick highlights include Bernard Reedy having terrible ball control issues until he caught a touchdown pass in the final moments, ASJ blowing up at someone on the sidelines and, well, wet cheerleaders.
Joe will have more stories in the coming minutes. Stay tuned.