Buccaneers-Redskins Open Thread
August 31st, 2016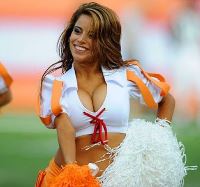 Welcome to Preseason Game 4. Well, it's better than Rosanne reruns.
Joe is pumped up to end the season of meaningless preseason games.
Bang it here with comments on the game. What player should not be cut tomorrow; who inevitably gets injured, which cheerleaders looks good while soaked, etc.
Play nice. Personal fouls at not tolerated.