Vitale Was "Rocked"
August 9th, 2016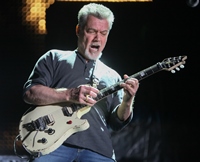 Hey, Danny Vitale! Yeah, you! You're no longer in the Big Ten.
It seems the new fan favorite of the Bucs, the hybrid tight end/fullback SiriusXM NFL Radio host Pat Kirwan has dubbed "Superback," is learning that the NFL is a bit more physical than playing Purdue.
Yesterday, Bucs coach Dirk Koetter was raving about Vitale when he mentioned a seasoned pro lit up his world Monday in practice at the Fruitdome in St. Petersburg.
"Vitale is off to a good start and he's learning every day," Koetter said. "He's learning how physical it is. He got rocked pretty good on a lead play by Daryl Smith today. He felt what it was like to hit a real NFL linebacker with 172 starts."
Hey, Vitale. You are no longer playing the Gophers.
Joe's not saying this is a good thing, that Vitale got hammered, but Joe is imagining what was going through Daryl Smith's mind when he tore up Vitale?
"You've got a whole lot bigger worries now than trying to beat Indiana!"