PODCAST: Breaking Down Jarvis Landry, Brandon Marshall, Losing Franchises, Tyrod Taylor, Jeremy Hill, Overvaluing Allen Robinson & Lamar Miller's Pitch Count and More
August 19th, 2016
Podcast: Play in new window | Download | Embed
Subscribe: RSS
Joe is pumped to present the Todd Wright Fantasy Football Podcast, delivered by Papa John's.
Click below to listen or to download.
Exclusively for JoeBucsFan.com, Todd delivers a whole lot of knowledge in his distinct style, honed through more than two decades in sports radio, including ESPN Radio for many years. Next month, these weekly podcasts will be available for download on other popular platforms. Enjoy!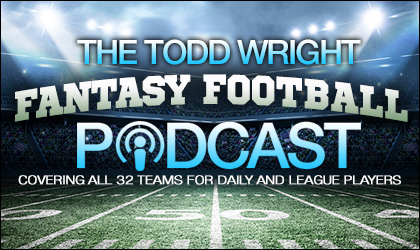 Delivered By Papa John's