Looking In The Mirror
August 14th, 2016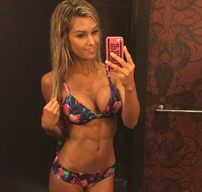 Bucs defensive end Noah Spence admitted he was styling Thursday night.
It was before kickoff of the preseason opener at Philadelphia. Spence had just put on his Bucs game uniform. So he decided to admire himself, he told SiriusXM NFL Radio's Pat Kirwan yesterday, while Kirwan and co-host Jim Miller stopped in town for their annual training camp tour.
Kirwan, who has been a big fan of Spence since watching him play at the Senior Bowl, knows full well all the college hassles Spence went through. At times Spence wondered if the NFL was just an unreachable dream.
Pat Kirwan: The night of the first preseason game, when you put on your uniform, did you stop and check it out in the mirror? You had to.

Noah Spence: Of course! I was in there for like about 10 minutes. It felt great. It was like a blessing, putting on an NFL uniform. I was like, "What? It's crazy."
Spence stated the NFL rigors haven't surprised him. Part of that is because he knew he had to take a professional mental approach to the game just as much as a physical approach, and he studied his defensive playbook whenever he could.
"Go home and learn it," Spence said of the playbook. "You can't come here and think you are going to learn it. When you have time off, instead of like going right to bed, you look over your plays before bed. It's a full-time job. You just can't think it is going to come to you."
Spence added he is always asking questions in defensive line meetings.
"I can't look stupid on the field, I'd rather look stupid in the meeting room," Spence said.
Spence also mentioned he has not experienced any rookie hazing and only carried pads twice "because I wanted to." And the old training camp routine where rookies have to sing their school fight song, Spence said he would be screwed because he doesn't know the Eastern Kentucky fight song, "I might have heard it twice."
Kirwan joked he could fake it and get away with it because no one else has heard it.