Veteran Bubble
June 3rd, 2016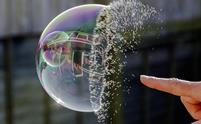 In roughly three months, the Bucs will shave their roster down to the final-53. There is always surprise and angst when this occurs.
So as we are in the throes of underwear football, where the likes of Tommy Streeter look like John Stallworth, it's not unfair to look ahead to see what veteran player may be on thin ice.
That's what BSPN did with each team. Mike DiRocco, who covers the Bucs and Jags for the four-letter, believes he knows who ought to be renting.
Tampa Bay Buccaneers
Cornerback Alterraun Verner

Verner was a Pro Bowler with Tennessee but was benched last season for inconsistent play and was on the field mainly as a slot cornerback. He has three interceptions and 13 pass breakups in two seasons with the Bucs and is due to make $6.75 million in 2016. The Bucs also signed CB Brent Grimes in free agency and drafted Vernon Hargreaves III in the first round.
Selecting Verner for this category is fair. Verner is targeted to earn more than $6 million in 2016, and in 2017, per Rotoworld.com, which is pretty accurate with salaries.
When Joe first saw the headline for this story, he thought surely DiRocco picked Vincent Jackson. Why? Because DiRocco had been on that kick for months, claiming Jackson would be cut due to his hefty salary. Apparently, DiRocco realized how much Dirk Koetter likes Jackson and how much America's Quarterback, Pro Bowler Jameis Winston, loves Jackson. And we all know what Jameis wants, Jameis gets.
With defensive backs coach Brett Maxie on staff, who groomed Verner into a Pro Bowl player in Tennessee, Joe suspects the Bucs will give Verner every opportunity to stick with the team. If Verner doesn't make it, then it is because he played himself out of a job.