John Lynch Game Announced
June 2nd, 2016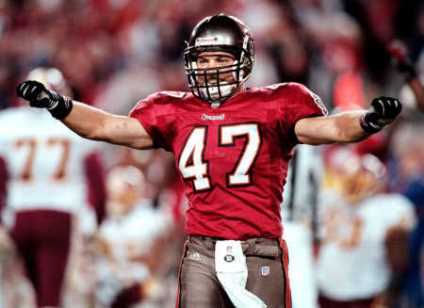 Back in January, the Bucs announced former safety John Lynch would be the next inductee of the Ring of Honor. Now we know when.
Today, the Bucs declared the Nov. 3 home game against the Dixie Chicks, nationally telecast in primetime on Thursday Night Football will be Lynch's special day. He will become the ninth player in team history to enter the Ring of Honor.
Lynch will join Lee Roy Selmon, John McKay, Jimmie Giles, Paul Gruber, Warren Sapp, Derrick Brooks, Mike Alstott and Doug Williams.