ASJ Melts Down
June 10th, 2016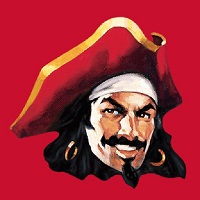 This was all so predictable. In fact, it was virtually promised.
Bucs troubled third-string tight end Austin Seferian-Jenkins, mere hours after he was tossed out of practice by coach Dirk Koetter Thursday and bolted home, lashed out at angry fans on Twitter. It reached a point that Joe wouldn't be surprised if the NFL itself stepped in with disciplinary action.
Joe is confident Team Glazer is ashen because one of its high-profile players invited fans on Twitter to visit One Buc Palace for a fistfight. This came in addition to ASJ suggesting a fan should have been aborted by his mother and — at best — lewd references if not veiled threats to one's wife and another Twitterer's mother.
This online tantrum was ignited after it became public knowledge that Koetter ran ASJ from practice — an OTA practice for crying out loud! — because "he didn't know what he was doing."
ASJ proceeded to go straight home — so he claimed on Twitter. Then he circled the drain while engaging frustrated fans on social media.
Interestingly, just prior to practice yesterday, ASJ retweeted a CNBC.com story about former Bucs color analyst, former WWE wrestling personality and former Minnesota governor Jesse Ventura advocating the legalization of marijuana.
ASJ had a vague reference to "move on" after being told to leave the practice fields of One Buc Palace, which Joe initially read to be a way of saying he learned his lesson from Koetter and turned the page. Then, Joe noticed ASJ removed all references to the Bucs in his Twitter bio.
Talking to Rick Stroud of the Tampa Bay Times last week, ASJ vowed to come after anyone who disrespects him on Twitter saying, "You troll me, I'm going to troll you." Last night, and not very wisely Joe might add, ASJ was true to his word.
ASJ may just want out of Tampa Bay. If that is indeed true, he's doing a helluva job of getting the Bucs to wash their hands of him.
There is simply no way to justify ASJ's actions last night. None. This is not to excuse the jerks who provoked ASJ, who is in the third year of a four-year, $5.254 million contract, but ASJ must be above this. He is a high profile representative of a billion dollar company. If ASJ is unable to use discretion on social media, he needs to shut down his Twitter account.
How many disparaging Twitters do you think America's Quarterback, Pro Bowler Jameis Winston, gets daily? Surely it's far more vile than anything ASJ received yesterday. You never, ever see Jameis react like this. Not even close.
Given how there is a large pack of Bucs fans who can't wait to dance on Gerald McCoy's grave, how many numbnuts do you think GMC has to put up with on Twitter? He mostly ignores them, too.
There is a reason why there is a "block" button on Twitter. Someone might want to alert ASJ to this feature before he runs himself out of town. Given the last 24 hours, he's making a stellar effort to reach that end.