"You Troll Me. I'm Going To Troll You."
June 3rd, 2016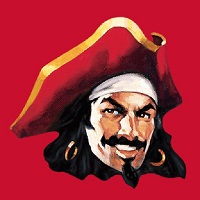 Austin Seferian-Jenkins embraces adversity, per a new feature about him in the Tampa Bay Times, but ASJ has no empathetic hug for fans who confront him on social media.
You won't get a Captain Morgan pose and a smile, beat writer Rick Stroud explained.
What he didn't care for was the amount of doubters who confronted him on Twitter. Rather than ignore them as white noise, he confronted naysayers, making his account, @Aesj88, an interesting one to follow.

"You troll me, I'm going to troll you," Seferian-Jenkins said, using the social media term for people who deliberately antagonize others. "I'm a normal person. You say something about me, I'm going to say something back, funny or not. I'm just going to be me. It's nothing against them. I'm just doing what you do to me."
Joe sure hopes ASJ realizes it's a bad idea to engage in social media fights with fans. Surely, he's been advised of this common-sense approach from influential people at One Buc Palace.
And Joe hopes ASJ figures out he's not "a normal person." He's an NFL player representing Team Glazer, the Buccaneers franchise and his teammates 24/7, and he's a man with abnormal physical ability and abnormal wealth and opportunity.
That doesn't mean ASJ should take abuse on his own Twitter account, but isn't that what the Twitter "block" feature is for? In summary, Joe hopes ASJ learns how to block.