Your 2016 Bucs Longshots
May 2nd, 2016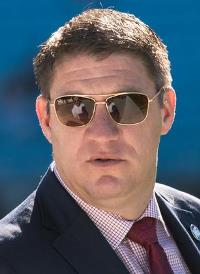 Yes, the Bucs have released their list of longshots they just signed as undrafted free agents. This will certainly make your Monday afternoon.
For those that get excited over the Donteea Dye's of the world, a misplaced Calgary Stampeder, this is where such stalwarts come from.
The full list can be found on Buccaneers.com. In total, the Bucs signed 19 undrafted free agents. Six of the 19 played in the SEC, nine from a Power-Five conference.