Tampa Super Bowl Might Be Long Wait
May 24th, 2016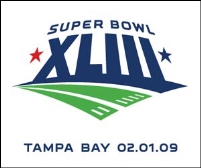 NFL owners are convening in Charlotte this week for meetings, and among many other boring items on the agenda, is awarding future Super Bowl sites, specifically Super Bowls in February of 2019, 2020 and 2021.
Tampa is vying for a couple of those dates, but it appears the Bucs and area officials will be on the outside looking in. Odds-on favorites to land those Super Bowls are Atlanta (new stadium), Miami (basically a re-built stadium) and Los Angeles (new stadium).
The NFL, in short, loves awarding Super Bowls to cities with new stadiums — for cooperating to pay for and build a new stadium. Once thought to be in the regular rotation of Super Bowl sites, Tampa is on the outs, notes the "Custodian of Canton," eye-RAH! Kaufman.
The Bucs have fired 4 head coaches since the last time the NFL awarded a Super Bowl to the Bay area. Chris Simms was still the starting QB

— Ira Kaufman (@IKaufman76) May 23, 2016
Yes, the last time owners voted to allow the Tampa Bay area to host a Super Bowl, Jeff Garcia had yet to come to the Bucs and Chucky was still head coach.
And the odds of the Tampa Bay area hosting another Super Bowl soon appear bleak. Aside from the new/refurbished stadiums mentioned above, there may be two more coming too the mix: San Diego and/or Las Vegas.
Yes, Minnesota, which opens a new stadium this fall, already has the Super Bowl for February 2018.
It's getting harder and harder for the Bucs to compete with the big boys and their flashy new cribs.