Jason Licht Describes Jameis
May 7th, 2016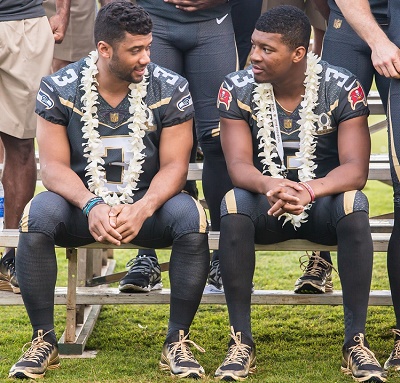 There are many adjectives to describe America's Quarterback, Jameis Winston: cocky, pretty and intense spring to Joe's mind.
"Vain" would be another adjective. Last month, following an offseason of rigorous training and body transformation, Jameis emerged at One Buc Palace and proclaimed, "I do believe I look good."
But that was not for the cameras, per general manager Jason Licht. And Jameis wasn't ordered by team officials to improve his physique.
Licht explained on PFT Live on NBC Sports Radio that Jameis' self-driven body change was all about team.
"He continues to impress us all every day — just with his actions and even his words, and how he leads this team," Licht said. "He wants to put himself in an advantage any way that he can, and he felt that [extreme offseason conditioning] would do it. This is just another way that he could get better. But he wants to get better so the team gets better. He's far from selfish. He's one of the most unselfish guys I've ever been around at that position."
Yes, Jameis is a team-first guy to the extreme. Bucs fans and Joe can only hope it continues.