What Must Doug Martin Do To Get Better?
May 26th, 2016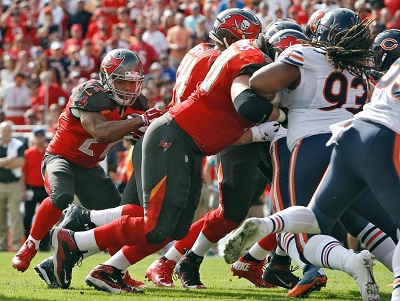 Joe asked Bucs running backs coach Tim Spencer the question shown in the headline?
Spencer was quick and energetic with a response.
"Doug is an easy guy to coach because he's self-motivated," Spencer said. "When you come to practice, you'll see it. Doug is one of the guys who's 10 yards, 20 yards, 30 yards down the field. He's always hustling. He's always working on his craft.

"I mean, he's a pleasure to coach, and he wants to be coached. And so, he's a leader. He sort of sets the tone and the other guys have to come up to it. I don't think I have any problem, and we haven't to this day."
And there's a big reason why the Bucs guaranteed Doug Martin about $8 million annually this year and next, when the could have dropped the franchise tag on him and made him prove his worth one more time.
Martin is driven and there's no underlying concern that he'll bank his fat check and coast.