Pressure!
April 24th, 2016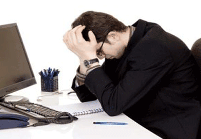 The draft is just a few days away. The Bucs are not unlike any other team. Countless manhours have been spent preparing for this week's big event.
There is all sorts of pressure to get the right men for general managers. Bucs AC/DC-loving general manager Jason Licht is no different. But according to "The Professor," John Clayton of BSPN, few GMs are under as much pressure as Licht.
Licht is five-for-five in the first two rounds of the past two drafts. He has hit on a quarterback, a wide receiver, a left tackle, a guard and a tight end. He made the steal of the draft getting Kwon Alexander in the fourth round last year. But the defense wasn't good enough so coach Lovie Smith lost his job after just two seasons. Licht needs a pass-rusher and a cornerback in the early rounds. He made a smart move in case that doesn't happen, signing defensive end Robert Ayers and cornerback Brent Grimes in free agency. Still, the pressure is on him to add good, young defensive players and get new coach Dirk Koetter some more talent.
Well, Licht is four-for-five. The jury is still very much out on injury-prone, undisciplined tight end Austin Seferian-Jenkins.
A third straight season of injuries and uneven play on the field may very well seal ASJ's long-term fate in Tampa Bay.
Joe trusts Licht, but Clayton does have a point. Pretty soon, if the Bucs do not acquire a double-digit sack guy from the edge, the prime of Gerald McCoy's career (and tens of millions of Team Glazer loot) will have been wasted by various administrations, sucking its collective thumb and whining about no edge rush. Not only has the team has failed to acquire an edge rusher, but the best one they had since Simeon Rice left, the Bucs let walk out the door for no good reason.
This is such a need, it would not shock Joe one bit if the Bucs drafted two defensive ends the coming days.