Now Go Get That Damn Edge Rusher
April 28th, 2016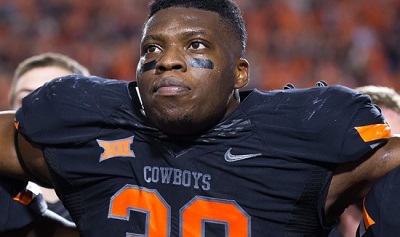 Joe is good with the Buccaneers' pick of Gators cornerback Vernon Hargreaves at No. 11 overall, but only, only, if the Bucs now go out and bag a defensive end.
The talent injection at DE is necessary. The ghost of Simeon Rice needs to get the hell out of town.
America's Quarterback-endorsed Eastern Kentucky defensive end Noah Spence is still on the board as the second round begins Friday night. Manbeast Oklahoma State pass rusher Emmanuel Ogbah, 6-4, 273 pounds is there, too.
Both players visited One Buc Palace in recent weeks. Ogbah even told NBC Sports Radio the Bucs were pursuing him.
Tampa Bay has loads of ammunition to trade up, courtesy of an extra fourth-round pick by virtue of trading down with the Bears in the first round.
The Bucs have the eighth pick of the second round.
Make it happen, Mr. Licht.