More Bad News For Potential Glennon Deal
April 10th, 2016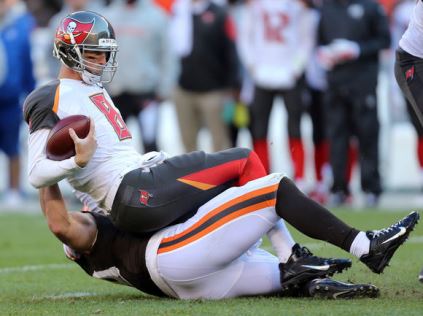 It seems a young quarterback not named Kaepernick, a guy with standout career statistics including a winning record, is on the market.
This is sure to drive down the trade-market value of Mike Glennon.
Joe might hit the vodka early on this sunny Sunday.
Per ProFootballTalk.com guru and super insider Mike Florio, 27-year-old Rams quarterback Nick Foles is on the market and won't be a member of the Rams come opening day. You can read all about it here. Per Florio, Foles already earned a big roster bonus for 2016, and he's only owed $1.75 million for this season. He's also signed for 2017, wheres Glennon is a free agent at the end of this year.
Laugh at Foles all you want, but the guy is 19-16 as a starter, has completed 60 percent of his passes, has thrown twice as many touchdowns as picks, and he made a Pro Bowl. Don't forget Foles performed extraordinarily well in a 26-24 playoff loss to New Orleans back in January 2014.
Foles' resumé is way more impressive than Glennon's. If you wanted a tall, immobile QB, who would you choose?
Damn, today, Joe can't see how the Bucs get anything better than a fourth-rounder for Glennon later this month.