Licht Doesn't Want Vanilla Defenders
April 17th, 2016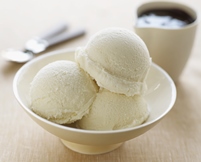 In case you didn't notice, there is a new sheriff in town running things on the field at One Buc Palace. Coach My Scheme is in Champaign molding young minds. Dirk Koetter is the Bucs' field general now.
But on defense, the leader is Mike Smith — at least for one season.
With Coach My Scheme gone for good, how much must Licht tweak his breakdown of defensive prospects for the upcoming draft? Not much, if at all, Licht said last week during his pre-draft presser.
"There's little modifications in every defense that some coordinators or defensive staffs, head coaches, maybe stress one position over another or a certain type of player whether it's size, or whether it's a certain skill set that a certain position has, that they stress over another," Licht said. "We're still looking for really good football players at the end of the day. I know it sounds vanilla, but from my chair, from our scouts, we're looking for great football players that have a great mindset and have what we call the 'Buc Mentality.' So, that's what we're looking for."
There is nothing vanilla about it. A good football player adapts to any defensive design. The question is, can the coach?
Joe finds it refreshing Licht is just looking for football players. As Florida cornerback Vernon Hargreaves told Joe at the NFL Scouting Combine, when Joe asked him if size mattered, "If you can ball, you can ball."