How To Build Chemistry
April 12th, 2016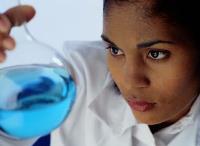 There's been a lot of chatter this offseason about building chemistry between America's Quarterback, Pro Bowler Jameis Winston, and wide receiver Mike Evans.
This subject began when Bucs coach Dirk Koetter himself said the on-field chemistry between the two needs improvement, especially on deep passes.
Jameis and Evans have done their part off the field, it seems, tossing footballs around when they can away from One Buc Palace. Time has been tight for Evans. He was planning his wedding and had his big day, not to mention flying to Tahiti for his honeymoon.
Yesterday when speaking to the Tampa Bay pen and mic club, Jameis mentioned how he was at Evans' crib breaking down tape before they settled in to watch a Golden State Warriors game (though Jameis admitted he's not a huge basketball guy and Evans "whoops me all the time" when the two play basketball video games).
Koetter is happy to hear Jameis and Evans are bonding, but when Joe asked Koetter what is the proper way to build football chemistry, Koetter dismissed getting together away from the football field as a major cog.
"I do not think that the hanging out off the field part is all that important," Koetter said. "I think that's an added benefit, [but] I don't think it's something that's imperative that those guys are best buddies off the field. I think it's just the work that they put in together on the field.

"Unfortunately, the way the dead period is in the NFL, they can't put in work on this field, so they have been putting in some work off campus, so to speak. It's our job as coaches – and with Todd Monken coming in as the offensive coordinator and receivers coach, and Mike Bajakian [as quarterbacks coach] – we have to put them in position as they work together.

"That's a great thing that we can accomplish in this 10-week period, along with training camp, where there's not the pressure of a weekly game plan. We just have to get those guys quality reps on the different throws. Now that we have a good idea, they have a good idea, too, of what type of routes and what type of throws we're going to be faced with in the season, we just need to work on them."
Like Evans said yesterday, getting separation is the key to improving deep passes. So hopefully, new offensive coordinator/receivers coach Todd Monken has tricks up his sleeve to help Evans get loose more often.