Glennon Trade Odds Fading Fast
April 2nd, 2016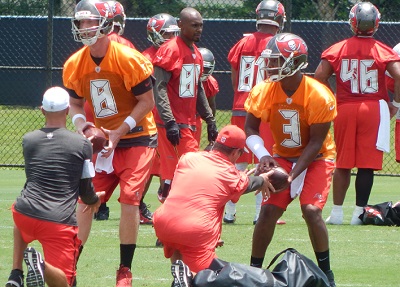 Those who assumed a great quarterback guru like John Elway wanted to trade for Mike Glennon to replace Peyton Manning/Brock Osweiler are in for a rough night.
Per the Twittering of Adam Schefter, NFL guru of BSPN, the Broncos have the parameters of a trade in place to acquire quarterback Colin Kaepernick from the 49ers.
Schefter says the deal hinges on Kaepernick agreeing to a restructured contract. If so, the Broncos would cough up a "mid-round" draft pick to make the deal.
So who will take Glennon from Jason Licht and deliver Tampa Bay a coveted draft pick for the quarterback primed to leave town in less than one year?
Licht claimed last year that teams were knocking on his door for Glennon but he wasn't interested. Surely, one of those teams was not the Broncos, who assumed Osweiler was their future QB.
Time to hope the Jets chatter gets real.