Regret!
March 30th, 2016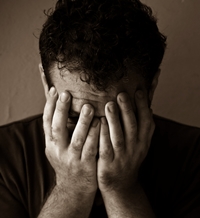 Since the draft is less than a month away (it can't get here quick enough), expect all sorts of stories of what might have been with the Bucs in drafts past.
Given the all-too-often miserable history of the franchise, the Bucs had many swings and misses through the years. Drafting Ricky Bell over Tony Dorsett is one (though Bell was a fine running back until he got sick). Not listening to Bo Jackson is another.
Drafting Cadillac Williams over Aaron Rodgers? Well, Cadillac was really good until he blew out both of his knees in his third (right knee) and fourth (left knee) seasons. Some 11 years later, Rodgers is still ripping apart the NFL. You get Joe's drift, here.
Looking at NFL draft history, good guy Vinnie Iyer of The Sporting News names a biggest regret for every NFL team. In Iyer's eyes, none of the aforementioned transactions makes the cut for the Bucs. Rather, it was passing on linebacker Luke Kuechly.
The pick: S Mark Barron, No. 7 overall in 2012

The miss: ILB Luke Kuechly, No. 9 to Panthers

The Buccaneers have made many regrettable picks on defense over the years. This recent whiff should begin to sting a little bit more. Barron, out of Alabama, was seen as a playmaking thumper with the potential of becoming the next John Lynch. But at the same time, Tampa Bay really needed a stud middle linebacker, and was attached to taking Kuechly in several mock drafts. Instead, Barron had one semi-decent season before becoming trade bait, while Kuechly now dominates for the Bucs' division-winning rivals in Carolina.
In Joe's mind, picking Barron wasn't so horrible. What happened after the Bucs drafted him is what was horrible.
What gets Joe is the Bucs had an alleged defensive guru as a coach, who had such an erection for his beloved scheme, and couldn't or wouldn't figure how to utilize the talents of the guys on his roster. As a result, Barron became yard waste.
Picked up by a guy who knows something about defense (but nothing about offense), Jeff Fisher, the Rams head coach turned Barron not just into an outside linebacker, but a 100-tackle-a-season linebacker!
Just last month at the NFL Scouting Combine, Joe asked Fisher if he saw something on Barron's Bucs tape that led him to believe he could be a linebacker and Fisher said he did. So why couldn't you-know-who see this of the same guy already on his roster, the coach who saw him on the practice field every friggin' day?
Or was it the simple fact you-know-who didn't want to see what Barron could do outside of playing in this precious my-way-or-the-highway, 70-percent-completion-percentage-pass-defense scheme?
Now that is what frosts Joe!