Peek Inside Free Agent War Room
March 29th, 2016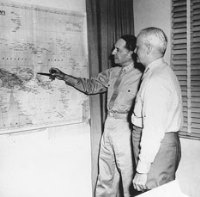 Just from talking to rabid Bucs fans and seeing the traffic that comes Joe's way when the dinner bell rings to open free agent season, Joe senses the stress on fans.
They sweat the Bucs signing their guy. A guy the fan has targeted since before Thanksgiving.
The fan constantly hits F5 on his keyboard hoping, praying, for news the Bucs are talking turkey with said player, or better, inked him to a contract.
Work be damned, the Bucs are the priority of the week!
Well, for those fans, there is interesting insight from Bucs AC/DC-loving general manager Jason Licht. You are not too much different than he is.
In a sitdown with good guy Peter Schrager of FOX Sports last week for an episode of "The Peter Schrager Podcast," Licht gave Schrager a look inside the Bucs' free agent war room — yes, Licht has such a thing — and what it is like in the opening days of free agency.
Licht described a scene that sounds just like a draft war room, replete with a free agent board and stress-filled hours. Schrager, in a roundabout way, asked if free agency was sort of like a fantasy football draft where general managers get high off the rush, stress and intrigue of waiting for a player to make a decision.
"There is always some stress there," Licht explained. "You are always – I don't want to say 'worried' – but there is always some stress. You want to make sure you get some of the guys you targeted, or all of them.

"We do (have a free agent board) and we make that board [up] over time. It's not like we magically just put it up there. You started on this process during the season last year of guys we could hopefully target. When the [free agent signing] works out, there's no better feeling.

"There are some lulls in time and then it just heats up. That's the beauty of it. As long as you get your guy, you are happy and things are good."
Joe thought it was pretty cool Licht admitted he was targeting guys during the season last year. While obviously, that's prudent, it also shows Licht isn't a whole lot different than your typical beer-swilling Bucs fan, disgusted with the lack of production from a particular position and researching who the Bucs could pluck off another roster.