NFL Confirms Bucs Have Fifth-Most Cap Room
March 5th, 2016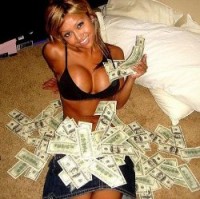 For some reason, the NFL and its teams share all kinds of mind-numbing stats on a regular basis but shy away from official proclamations of teams' available salary cap dollars.
It's as if they like to pretend the NFL isn't a ruthless business.
Today, however, is a different story. A piece on NFL.com actually lays out salary cap availability as the new league year nears with the ringing of the free agency dinner bell on Wednesday, March 9.
The NFL shared the five teams with the most cash to spend, and your beloved Buccaneers made the cut. And if Logan Mankins and his $7 million salary retire, then the Bucs will have the third-most money to throw around.
Connor Orr of NFL.com says the Bucs have no business paying Doug Martin giant cash.
5. Tampa Bay Buccaneers

Cap Space: $49,427,574

Outlook: Doug Martin will be the first domino to fall here. Hopefully, the Bucs do not fall into the trap of overpaying for running backs, no matter how spectacular Martin can be at times. This money is significant and should be devoted to the two things Jameis Winston needs to succeed: A good offensive line and a better defense. General manager Jason Licht has made some shrewd moves so far, and should not have as difficult a time this year convincing established veteran talent to play down in Tampa Bay.
Whatever. Joe is dumbfounded that yet another analyst thinks the Bucs should devote more resources to their offensive line.
That written, the Bucs need an edge rusher in free agency, but the big problem is half the NFL does, too. That includes the Jaguars and Giants, two teams with more available cash than the Bucs.