Rick Stroud Changes Tune On Doug Martin
February 15th, 2016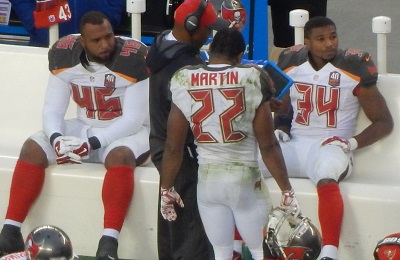 Last Thursday night, TampaBay.com Bucs beat writer Rick Stroud wrote, "But here are some things that might surprise or even shock you: Doug Martin will make it to free agency and test the market."
Stroud now has a different tune. It's all sung right here in a quality WDAE-AM 620 audio cut from the Rick & Tom show this morning.
"I think at the end of the day they both get a deal done," Stroud said.
Stroud talks about Martin sending him messages after his story published. Martin, per Stroud, wanted to clear up the perception generated by Stroud writing, "Martin, 27, is hoping to hit the jackpot."
Click the audio links above for the full listen.
Joe will say this. The moment Joe read Stroud's initial offering, Joe strongly advised Bucs fans, "Don't inhale."