More On The Explosive DE Market In Free Agency
February 24th, 2016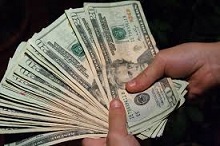 Yes, Joe is live at the NFL Scouting Combine in Indianapolis.
Yes, Joe inhaled beers, beers and more beers alongside NFL coaches, former Bucs coaches, NFL personnel men, scouts, general managers, agents, prominent media and Dan Marino.
(This morning, Joe is paying a bitter price.)
Joe didn't talk to Marino, but Joe did talk to everyone else, and Joe learned that the explosive and expensive market for defensive ends in free agency this year, a picture painted by noted Sports Illustrated scribe Peter King earlier this week, is very damn real.
Young pass rushers in free agency have agents sniffing for $10 to $14 million per season. Two million per sack sums up the market, one guy told Joe. Combine that with a consensus that this is a down draft year for offensive linemen but a strong one for defensive ends, and there's a very interesting offseason brewing.
Everyone is chasing that elusive beast who seems to grow more and more extinct: the sackmaster.
Joe will remind readers of the simple and prophetic January words of Packers Yoda Ted Thompson, as told to Joe at an East-West Shrine Game practice. Thompson invoked the "Good Lord" himself.
It's no wonder Thompson broke his own no-free-agents policy for Julius Peppers a couple of years ago.
What the Bucs do to fill their need for a starting DE? It's really too early to say.