Bucs Raise Ticket Prices, Still Rank Among NFL's Least Expensive Ticket
February 3rd, 2016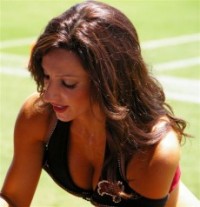 Breathe easy, season ticket holders. You're not getting screwed.
Yes, the Buccaneers issued a price increase across the board to their "Season Pass" holders today. The significant raise only applies to regular tickets, not club seats or suites, but Tampa Bay hasn't jacked up prices since 2008. And only one other NFL team could have made that claim before today.
That's pretty impressive.
Not all NFL teams have released 2016 pricing, but at current Bucs pricing, Tampa Bay would rank among the least expensive tickets in the league compared to last year's rates.
Since 2008, the average price of an NFL ticket has increased about 20 percent; Bucs tickets during that span are actually down about 25 percent.
Those hit hardest will be owners of the formerly $300 season ticket in the nosebleed section. That price jumps up to $400 and, of course, those fans can't relocate to a less expensive seat.
The Bucs note that season pass member benefits, such has half-price youth tickets and concession discounts, will continue, and more benefits are planned.