"We Stretch On The White Line"
January 14th, 2016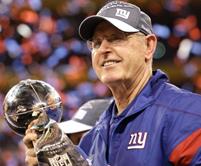 As Bucs overlord of football operations Jason Licht searches every corner of the globe (allegedly) for the best head coach to lead the Bucccaneers, Joe is reminded of what allegedly was wrong with Greg Schiano.
Schaino was too rigid, too disconnected from 21st-century professionals, too obsessed with every detail, even if owning a specific detail might only give him just a .00003 percent greater chance of winning. That was the common slam on Schiano.
Kellen "Vaseline" Winslow's famous "Toes on the line! Toes on the line!" rant comes to mind.
Just before Lovie Smith was fired, Joe had a private chat about Schiano and his coaching tactics with a current Bucs player. The player (who Joe will not name) made it clear that Schiano was very straight-forward and never asked players to do anything that was outside the bounds of the NFL labor agreement, and he really never asked for anything more than what was in his authority.
Schiano, per the player, was simply a tough-love coach who believed an extremely disciplined approach resulted in discipline on the field. The player said Schiano and his motives were too often misunderstood, but that might have changed as he evolved and more of his type of players were added to the roster.
Lovie Smith? One reason he's gone is poor on-field discipline and repeated playing mistakes, evidence of weak coaching.
Lovie and Schiano have contrasting styles. Raheem Morris was very different from both of those guys. Dirk Koetter appears to be nothing like any of them.
This week on SiriusXM NFL Radio, host Jim Miller, the former NFL quarterback, shared a story about how he was cut and landed in training camp with Tom Coughlin's Jacksonville Jaguars.
Miller said he was superstitious about stretching on a white line, and he stretched alongside one during his first practice. Miller shared that he had a note in his locker from Coughlin the next day. It closed with, "We stretch on the white line."
Joe has no idea what identity Jason Licht is seeking in a head coach. Is Licht confident his players can adapt to a coach of any style?
What gives Joe confidence is America's Quarterback, Jameis Winston. Joe believes Jameis is tough enough, and mature enough, to adapt to any head coach. Jameis will lead as his Alpha-male self, while still maintaining the message and tone of any head coach.